NEW BOOK RELEASE! (Cuck's Club: Young And Entitled Princess)
A Modern Way For Modern Day
Now in Pre-Release, Cuck's Club: Young And Entitled Princess, will be available for purchase on Kindle and through Kindle Unlimited on September 28!
Check out the latest erotic Femdom novel by Free In Thought's Cordelia Livingston! You can pre-order on Amazon HERE
"Carl and Jayne were a young couple in love, however, that all changed after Marlon barged into their lives."
Cuckolding at its finest! This is a story of a budding Female Led Relationship (FLR) that quickly descends into a full-time cuckold relationship that's filled with humiliation, forced-bi, and BBC. The young and entitled Princess Jayne is unapologetic in her persistent demonstration of how she is the one in charge of the relationship.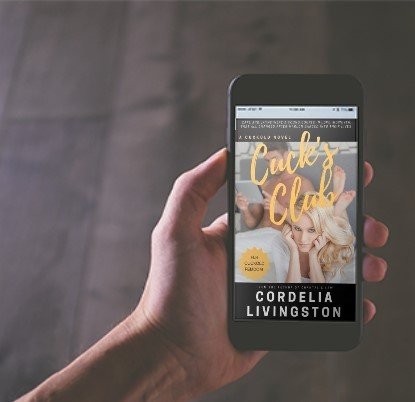 Cuck's Club: Young And Entitled Princess
A newly engaged young couple, Carl and Jayne thought they were embarking on the beginning of their lives together. They were, but just not in the way that either of them could have ever possibly foreseen.
In this coming of age tale of male subjugation and forced chastity, the young and beautiful Jayne, who recently graduated high school, decided to take some time off to reassess her life's choices. After being turned down for admissions from her preferred dance academy, she needed a break. Jayne moved away from the city and into the suburbs with her fiancé, Carl for a chance of scenery and pace.
It wasn't long before Jayne met the tall, dark and handsome Marlon, who pushed all the right buttons with his aggressively masculine attitude. Carl had a hard time keeping up with Marlon and soon, Jayne was forced to make a choice. What kind of man did she really want in her life?
Will she decide to keep her weak and pathetic spineless fiancé, who's more than willing to work for her every need and sacrifice his own dignity just for her comfort? Or will it be the superior and masculine African American god of a man, who's well endowed being her wildest expectation?
Eventually, Jayne realizes that she can have her cake and eat it too. She's a young and entitled princess after all. Carl is in for some significant changes as Jayne quickly asserts her feminine rights in this tale of a female-led relationship where cuckolds become neighbors, and sissy's work hard to earn their keep.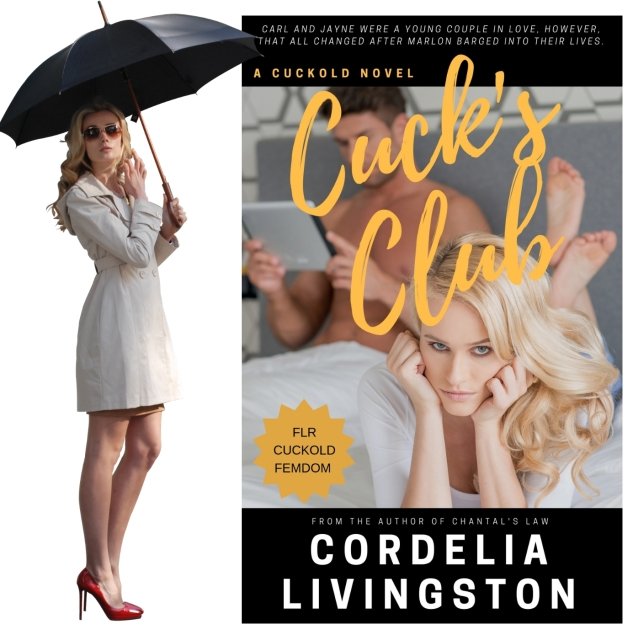 ABOUT THE AUTHOR
Cordelia Livingston loves to portray strong female characters that are in control and command your attention. Her goal is to deliver the perfect blend of BDSM fetish Femdom erotica, storytelling, and character development.
Visit her Author Page to follow her work and blog posts. You can also connect with Cordelia at www.freeinthought.com.